[su_accordion]
[su_spoiler title="Ana Raquel Villanueva (Strategic Advisor) – Based in INDIA /HONDURAS/USA"]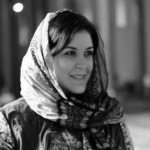 Ana Raquel Villanueva is a national from Honduras with eight years of experience focused on private sector development within the World Bank Group/International Finance Corporation (IFC) working on investment and advisory services operations in Washington D.C. and South Asia; including change management and organizational restructuring, strategy and portfolio management, project implementation, governance and donor relations.
She joined the NGO Creative Services Support Group in Delhi as one of their Strategy Advisors.
Ana Raquel joined IFC's Headquarters in Washington D.C. in 2007 under the Risk Management team in Financial Operations and the Quantitative Analysis team in the Treasury department during her first year in the organization. In 2008, she became part of the Global/Local Program Management Office (PMO); In November 2012, she relocated to IFC's Delhi office to work in Technical Assistance and Advisory Services Operations under the Sustainable Business Advisory (SBA) team. Prior to joining IFC, Ana Raquel worked in the pharmaceutical industry in Honduras as GlaxoSmithKline's Logistics, Distribution and Operations Manager for almost 2.5 years.
[/su_spoiler]
[su_spoiler title="Andrew Sills (Strategic Advisor) – Based in UK"]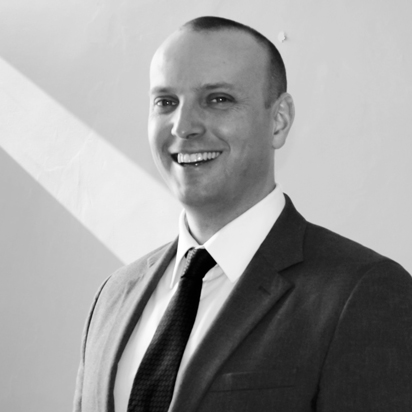 Andrew brings to CSSG a vast knowledge and a wealth of experience and expertise in generating revenue and increasing support bases for charitable trusts and profit organisations.
He has a professional background in finance and before moving to Delhi in January 2013, he provided strategic financial support and advice to an environmental charitable Trust and its Board of Trustees including business development and business support for all other financial activities such as fundraising, grant applications and project delivery. He has a degree from Kings College London.
[/su_spoiler]
[su_spoiler title="Alexandra Hotter (Strategic Advisor) – Based in AUSTRIA"]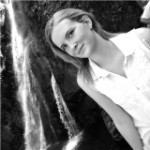 Alexandra Hotter has been with CSSG since the start of 2014. She has been facilitating day-to-day operations of CSSG whilst providing guidance and strategic advice on new ventures, partnerships and opportunities.
In 2013, Alexandra relocated to India where she spent 6 months providing hands-on support and tuition to the Salaam Baalak Trust. She was raised and educated in Austria, where she graduated from Innsbruck University with a degree in Science of Education, before moving to the UK to complete a Master's degree in Globalisation, Ethnicity and Culture from Sussex University, whilst working for a multinational Blue-Chip Organisation.
[/su_spoiler]
[su_spoiler title="Florence Mundler (Strategic Advisor) – Based in FRANCE"]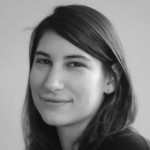 Florence Mundler brings to CSSG experience from the marketing sector. She is a versatile marketing professional specialising in market research, with a wide range of skills in the area including; digital marketing, commercial partnership development and campaign.
After completing studies in Law and Political science, Florence started her career as a legal project executive for the French Ministry of Health, she then worked for a public.scientific institute as a research executive. Wishing to extend her skills in marketing, she undertook evening courses and had many positive experiences in different market research agencies.Involved in the promotion of art, Florence lastly provided marketing support and advice to one of Europe's premier international choral festivals, the Cork International Choral Festival.
[/su_spoiler]
[su_spoiler title="Lucile Walter (Strategic Advisor) – Based in INDIA/FRANCE"]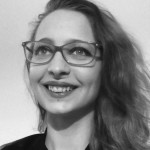 Lucile Walter brings to CSSG experience both from the education sector and the cultural industry.
From 2008 to 2014 Lucile worked in a prestigious French higher education establishment that prepares students for creative industries. She has had numerous key and management positions in the field of communications, national and international development, and training engineering.
She holds an MBA in global project management and a double degree in cultural management and communication.
Lucile has always been involved with associations that promote strong values.
[/su_spoiler]
[su_spoiler title="Luis Aguilar Esponda (Strategic Advisor) – Based in MEXICO"]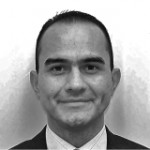 Luis brings to CSSG 11 years of experience within the Charity sector. He has always been concerned about responding to humanitarian, human rights and developmental issues especially within the underprivileged sectors.
He has worked for nine years for the International Committee of the Red Cross at the Mexico Regional Delegation. In India, he has contributed for almost two years with Udayan Care on advocating for the rights of children in institutional settings. He holds an LL.M on International Law and the Law of International Organizations from the University of Groningen, The Netherlands. He was also a professor of public international law at the National Autonomous University of Mexico (UNAM).
[/su_spoiler]
[su_spoiler title="Ruby Adam (Strategic Advisor) – Based in UK"]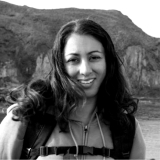 Ruby brings to CSSG strong analytical skills and experience in pastoral care and mentoring thru over 10 years of working in education in the UK. She has recently relocated to Delhi from Ghana, West Africa and has joined the CSSG team as an advisor and liaison officer.
As well as teaching in secondary schools across London since 2001 she has also mentored students to gain their university placements and coached aspiring young training professionals in the teaching profession. Ruby has a degree in Mathematics, Operational Research and Statistics from Cardiff University of Wales, UK, post which she went on to gain a Post Graduate Diploma in teaching from Brunel University, London.
[/su_spoiler]
[su_spoiler title="William Eger (Strategic Advisor) – Based in USA" open="Close"]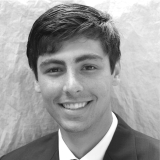 William Eger brings to CSSG experience from the Education sector. He has been involved in a variety of education ventures and non-profits, starting with his work as a corps member for City Year in 2008, and is currently an Associate at the Parthenon Group.
In college Will led the Mission Hill After School Program, one the largest student run After School in the US. After graduating Harvard he worked as a teacher for two years at Freire Charter School, as a member of Teach for America, before joining Parthenon's education practice – which is where he remains today. Will graduated from Harvard College and holds a Master's in Education from the University of Pennsylvania. He currently lives in Boston, USA.
[/su_spoiler]
[/su_accordion]