[su_accordion]
[su_spoiler title="Anand  Kapoor (President)" open="Close"]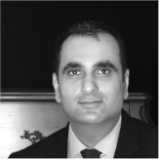 Anand Kapoor is the President of the Creative Services Support Group. Born in the UK, he has lived in India since 2006.
He is the co-founder and Director of Image Foundry Studios, which has been part of the winning team for several international film and television awards including an Emmy nomination for the firm. During his time in India he has lectured for both the CII and the British Council.  He founded CSSG after extensive travel where he witnessed the efficacy and potential of the creative sectors towards aiding poverty. Since starting CSSG the organization, Anand and CSSG, has received immense interest and support globally for this groundbreaking charitable initiative.
[/su_spoiler]
[su_spoiler title="Aditi  Kapoor (Vice President)"]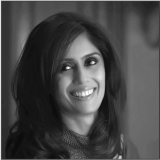 Aditi Kapoor, Project Manager and Consultant, has worked in sectors ranging from technology to the arts across the US, UK, and India.
Presently she is the co-founder and director of Palate. She is the co -mastermind behind Delhi's first International Food Festival in the Park which will run in collaboration with New Delhi Municipal Council in Nehru Park. Over an extensive career, she has designed, implemented, and successfully managed numerous projects with various multinational companies including Arthur Andersen, First Choice, and, more recently, as a consultant for The British Council where she co-project managed Anish Kapoor's first ever exhibition in India. Aditi holds a BCom Hons from Hindu College and an MBA from Clark University, USA.
[/su_spoiler]
[su_spoiler title="Chhavi  Chadha (Treasurer)"]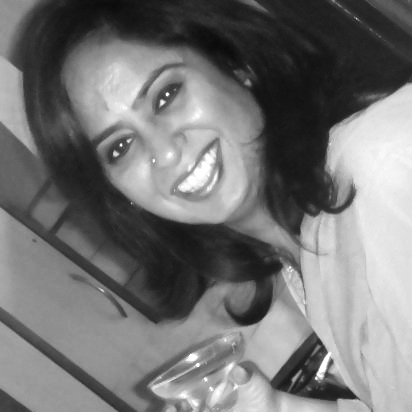 Chhavi Chadha is the director and co-founder of Jetset Journeys — a luxury travel company — with over 20 years of travel industry experience.
Prior to Jetset, Chhavi spent 15 years with Japan Airlines where she was Head of Sales and Marketing, managing Japan Airlines work throughout the Indian subcontinent and building key strategic alliances. She maintains a strong relationship with travel industry service providers and manages clients' budgets and expectations on a daily basis. She graduated from Lady Shri Ram College in Economics and is a trained classical dancer.
[/su_spoiler]
[su_spoiler title="Irene Simon (Secretary)"]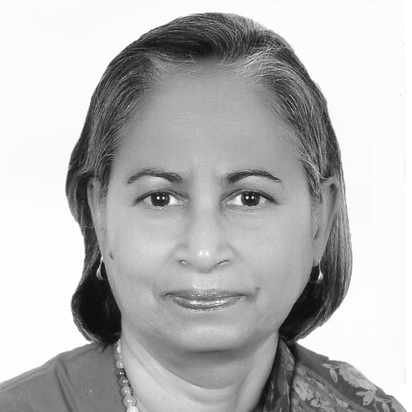 Currently working as the Secretary of Image Foundry Studios, Irene has extensive experience as an executive assistant in several capacities.
She has experience merchandising garments and accessories to the European market with Macneill and Magor. Earlier in her career she worked for a law firm and several international fairs. Along with her professional duties, she has also freelanced with Sir Mark Tully and worked on a project, "Fans Down the Ages," with Jatin Das. Irene is dedicated to charity work, volunteering for various organizations and serving on the Board of the YWCA and the Chairperson of the Religious Education Committee.
[/su_spoiler]
[su_spoiler title="Anamika  Singh (Board Member)"]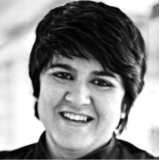 Anamika Singh is an experienced leader in the tea industry.
Starting in Darjeeling under her father and world renowned tea specialist Mr. Abhai Singh, she now invests a greater part of the year in the family owned tea gardens in Himachal Pradesh. She spends much of her day doing research and development in her workshop, working to bring out the finest nuances of tea manufacturing and blending. Her own brand, Anadini Himalaya Tea, is an international sensation being sold in numerous countries across the globe.
[/su_spoiler]
[su_spoiler title="Pitamber  Sahni (Board Member)"]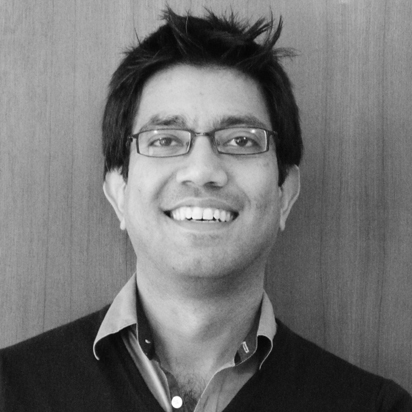 Pitamber Sahni is the founding principal of Pitamber Sahni Design Studio, which he established in 2006. Growing up in Delhi fascinated by Legos, building and rebuilding houses, it was only natural that he went on to become an architect.
Pitamber's studios believe that good architecture is generated by its context and must continue to evolve, reprogramming and re-contextualising itself over time in a dynamic manner. Pitamber holds degrees from Sushant School of Art and Architecture and MIT. He lives in Delhi with his wife Kachina and their two young children, Zoravar and Raha.
[/su_spoiler]
[su_spoiler title="Avanti  Mathur (Board Member)"]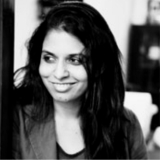 Avanti's childhood dream was to set up a cake shop and she is now the head chef and owner of Sweet Nothings."]
Avanti started her career in software engineering working on analysis, design, quality assurance and testing — concepts which she applies to her baking even today. Changing careers she decided to pursue her lifelong dream to be a pastry chef and she enrolled and attended the Baking and Pastry program at the prestigious Culinary Institute of America, Hyde Park where she graduated at the top of her class. Outside of classes, she worked at several venues including an internship at the Four Seasons Hotel & Resort. After the Culinary Institute, Avanti worked at the widely acclaimed TRU Restaurant in Chicago and worked as a Consultant Pastry Chef at Vermilion before founding the bakeshop Sweet Nothings.
[/su_spoiler]
[su_spoiler title="Shreya  Shah (Board Member)"]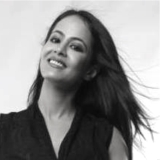 Shreya is the founder and head chef at Shreya's Kitchen where she teaches women from various socio-economic backgrounds and caters dinners for some of the distinguished and influential members of Delhi society.
Shreya's Kitchen originated as a bakery in 2012. She collaborated with Damson in 2013 to provide cookery classes teaching healthy quick meals from scratch aimed at busy professionals. Her love for healthy cooking stemmed from her training at Cordon Bleu in Bangkok during 2011. Prior to this Shreya ran a business where she provided expert personal training to Delhi's well-heeled ladies. She qualified as a personal fitness trainer in 2002 from the American Council of Exercise. She is a direct descendant of the Royal household of Tehri Garwal and she grew up in Narendra Nagar, India. She brings to CSSG a strong knowledge of the NGO sector through her experiences with supporting other charities such as Youth Reach.
[/su_spoiler]
[su_spoiler title="Ruchi  Sibal (Honorary Board Member)"]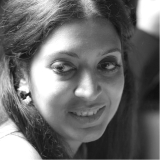 Ruchi Sibal is presently a co-founder and director of Palate. She is the co-mastermind behind Delhi's first International Food Festival in the Park which will run in collaboration with New Delhi Municipal Council in Nehru Park.
In the nineties, in the early days of liberalisation, she pioneered the entry into the Indian market of major confectionary brands such as Mars, Arcor and Kelsen, under the umbrella of Surura business. Her entrepreneurial spirit led her to set up 'Rush Entertainment Pvt Ltd in September 2008. The company launched its first product, 'Go Delhi', in 2010 which was a niche publication profiling leading New Delhi restaurants. She grew up in Dubai and studied Economics in Jesus and Mary College, New Delhi, after which she dabbled in Computer Science at IBM for a year.
[/su_spoiler]
[/su_accordion]