CSSG picks up where many charities leave off: in those difficult transition years between childhood and adulthood. Working with youths from several partner organizations, we provide guidance to newfound adults who aren't on traditional career paths. We provide mentorship, advice and creative career opportunities to those young adults who are venturing off the beaten path.
A CHARITY THAT IS
WORKING FOR 18+

Our focus is, and has always been, on matching disadvantaged youths with high quality jobs that are intrinsically interesting. To do so we work with youths to learn their interests, train them in the relevant skills, pair them with a like-minded mentor and provide them with a career opportunity. We don't give out jobs, we give out opportunity.


Every month, one million Indians turn 18 and enter the workforce. We work with those who are looking for a creative path forward; people who are going to lead the creative services - Food, Literature, Art, Design, Architecture, Fashion, Music, Dance, Theatre, Film, Broadcast, Advertising, Technology and Policy.
A CHARITY THAT IS
TRAINING FUTURE LEADERS


CSSG's mentors strive to create a bond that lasts. We believe that the key to any mentor pairing is deeper than work but about shared dreams and aspirations. Our mentors are the point person when it comes to ensuring that a career is meaningful, interesting and rewarding.


The traditional path to success - primary education, college, and a lifetime career at one company - is increasingly rare. This generation needs novel solution to intractable problems and organizations nimble and creative enough to provide answers. CSSG is not only a creative charity, but a charity dedicated to creativity.
A CHARITY THAT IS
CREATIVE


CSSG is a registered charity in both the UK and India and has less overhead cost than 9 out of 10 charities.
Creative Services Support Group (CSSG) is a registered charity organization that supports underprivileged youth by helping them into long-term careers through the provision of training courses and mentorship programs within the creative sector: gastronomy, literature, art, design, architecture, fashion, music, dance, theatre, film, broadcast, advertising, and technology.
Our mission is to provide equal opportunities to people regardless of their upbringing. We aim at breaking down social barriers, promote social inclusion and respect for human rights by providing vocational training together with job placements to young adults from underprivileged backgrounds.
Since inception in 2011, CSSG has trained and placed many individual across industries including food, fashion, dance, technology and design to name a few.
In 2015 alone, we have successfully educated 450 young men and women in gender sensitivity and 53 young underprivileged girls as chefs and numerous other young men and women
We need your valuable support to continue educating, training and placing the youth. Thanks for your help!
Anand Kapoor, Founder, CSSG
We try to help as many disadvantaged young people as we can; we want them to stand on their own feet and have a bright future. We provide them with the necessary tools to build a financially secure future.
Gender Equity
CSSG supports Gender Equity through its program "And Still I rise"
Learning by Doing
CSSg gives a unique "Learning by doing" approach to the youth
Autonomy
CSSG aims to give wings to the underprivildeged
Creativity
CSSG empowers the youth through their creativity
Sustainability
CSSG empowers the youth to trace their own path
0
Children Educated Each Year On Gender Issues
"It has been an honour to be able to support such a powerful initiative
and utilise the creative sectors to help those less fortunate than us"
Gustavo de Arístegui, Ambassador of Spain in New Delhi
"The CSSG programme … appears to be well thought out and highly relevant in these times.
Would like to congratulate you for such an initiative!"
(Talking about the Gender through Art Re-education programme)
ManilRohit, Artists
"The work CSSG is doing by allowing young men and a woman to live with dignity is something I shall never forget and an experience that money can't buy."
Michael Wignall, (Head Chef at Latymer Restaurant, Pennyhill Park Hotel, Surrey)
"This charitable organization is driven in its determination to help young underprivileged people gain the opportunity and an open door to learn a trade, become self-sufficient and to fulfill their ambitions."
Marcello Tully, Michelin starred Chef, (Head Chef at The Isle of Skye's Kinloch Lodge)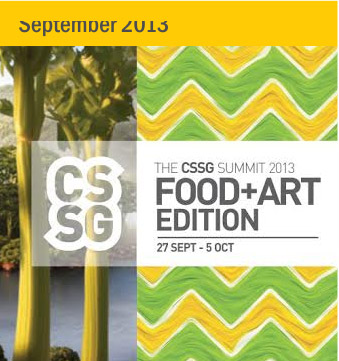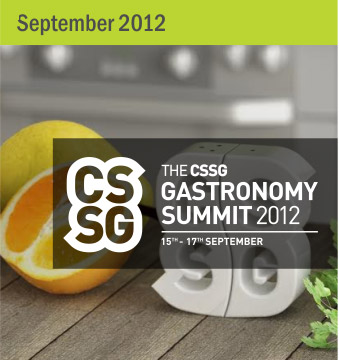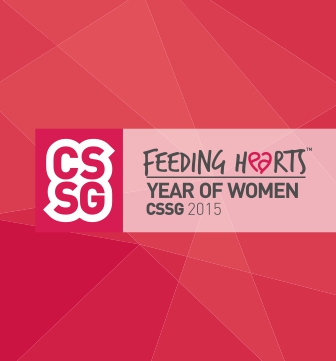 At CSSG we're trying to give Indian youth a better life through meaningful employment. So, when you partner with us, you aren't just helping a young man or woman find a brighter future, you'll also be making an investment that can better India's future on a larger scale.
Ways to join the cause are numerous: become an academic or an feeding hearts partner, contribute financially to youth training, recruit within your team a young professional and become a mentor, get involved in the charity as a volunteer…
To find out more about what we do, read out Information Brochure (below) or reach out to us using the form below.